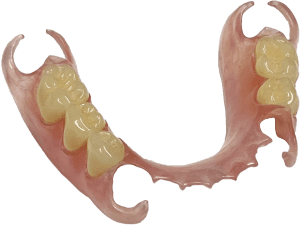 If more flexibility in a partial denture is needed, we provide a top-of-the-line material that does not compromise on strength: Valplast®
Valplast® helps reduce chair time and eliminate invasive procedures, further satisfying your patients. Its metal-free design results in an esthetic yet strong solution.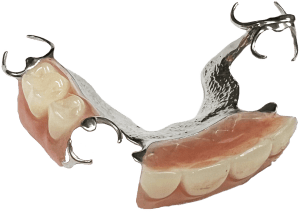 Combination Chrome-Cobalt/Valplast® Partial
Our combination chromium cobalt/Valplast® partial brings some of the biggest names in removable dentistry together.
We use Bego Wironit® for the framework and complete the appliance with Valplast acrylic.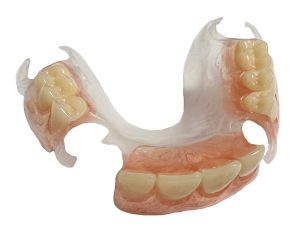 The RoyalFlex™ Partial is a partial denture that utilizes the latest in Royal Dental Labs technology. From its precise and accurate fit to its long-lasting durability, this partial serves as an excellent alternative to metal dental appliances.
The denture material is monomer-free, lightweight, and FDA-approved.
It is also resistant to bacteria and stains which helps to prevent odors and discoloring.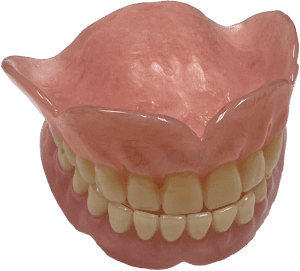 Our acrylic dentures are top-of-the line, using Dentsply and Ivoclar acrylics for superior performance.
Our acrylic partials give your patients incredible functionality at a cost-effective price.
High-strength and esthetic, our Dentsply and Ivoclar partials give you restorative flexibility.
CHROME-COBALT CAST PARTIAL FRAMEWORKS
Our chromium-cobalt cast partial frameworks feature Bego Wironit® for increased strength, fit and functionality.
ADDITIONAL REMOVABLE SERVICES
At Royal Dental Labs, Inc., we have everything you need for a successful removable case.
We offer a variety of additional products and services to help you complete your case in an efficient, patient-satisfying manner: